Details of our trainings
Test in English
The English language in the world:
As the second most spoken language in the world, English is the official language in 53 countries and is spoken as a first language by around 400 million people worldwide.
It is the language mainly used for international communication and exchange, and will be very useful when travelling around the world. Professionally, being fluent in English will enable you to seize new opportunities in multinational companies or abroad.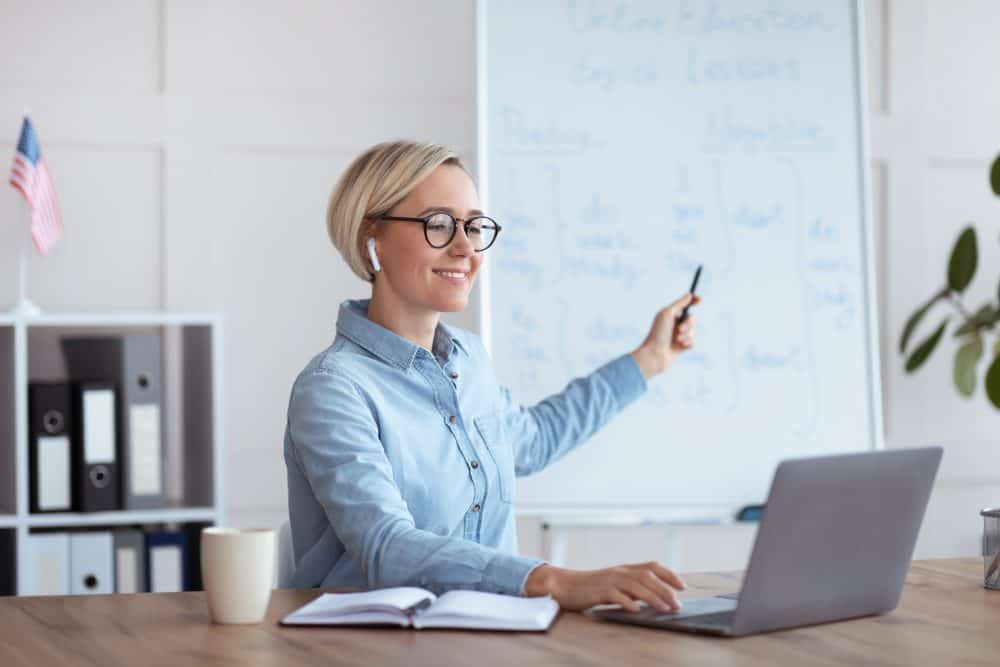 Our English courses
Do you want to broaden your skills and discover new cultures? Are you a company that wants to improve the language skills of your employees?
Sherwood School offers dynamic and fun language courses to reach your goals whether you are at home or at work.
We help you to obtain qualifications recognised in the job market (TOEIC, Bright English) and to improve your level, with courses from A1 to C1 (beginner to advanced).
In our trainings, we offer you one-to-one lessons or group lessons via video-conference with our native teachers, who will give you their lessons from their country of origin: Ireland and the United Kingdom.
Let's start together!