Do you want to teach French to children, students or adults?
We have the right course for you!
Combine your passion for languages ​​and teaching french and develop your skills thanks to our training courses!
In our training courses, you will learn how to French ​​to children with Montessori or to students and adults.
Become a trainer, a pedagogical workshop animator or a teacher, means to master precise pedagogical techniques and methods, with the purpose of sharing your knowledge. It is also establishing a relationship with each participant and generate a dynamic positive group for playful learning of the language.
You can also add a French Certificate to attest your level of French !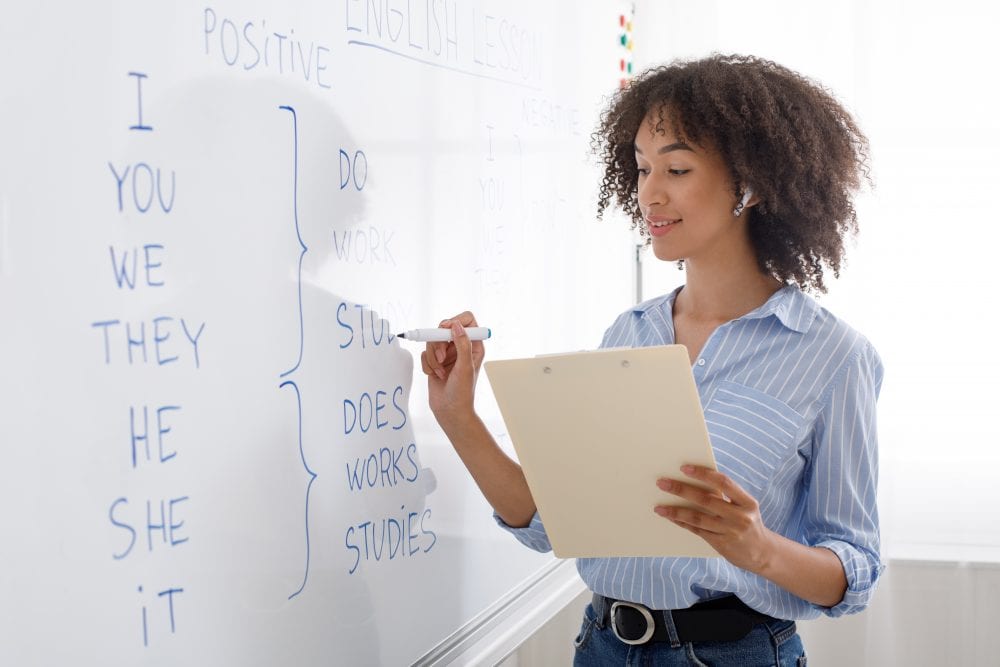 You just have to choose the training that will correspond to your desires!
Who can follow our trainings for teaching french?
Our courses are intended both for people in professional retraining and for teachers wishing to acquire new teaching methods to teach French.
Through our distance learning courses, we give you the tools to teach French with pleasure and efficiency.
Our distance learning courses can be started at the time of your choice, and studied at your own pace, according to your availability.
Test your level in French !
French level test