Do you want to combine your passion for languages ​​and teaching?
With or without experience, develop your skills thanks to our training courses!
Our courses are intended both for people in professional retraining and for teachers wishing to acquire new teaching methods to teach a foreign language.
Do you want to teach a foreign language to children, students or adults?
We have the right course for you!
Through our distance learning courses, we give you the tools to teach the language of your choice with pleasure and efficiency. Become a trainer, a pedagogical workshop animator or a teacher, means to master precise pedagogical techniques and methods, with the purpose of sharing your knowledge. It is also establishing a relationship with each participant and generate a dynamic positive group for playful learning of the language.
Find our training courses to teach languages ​​to children with Montessori or to students and adults.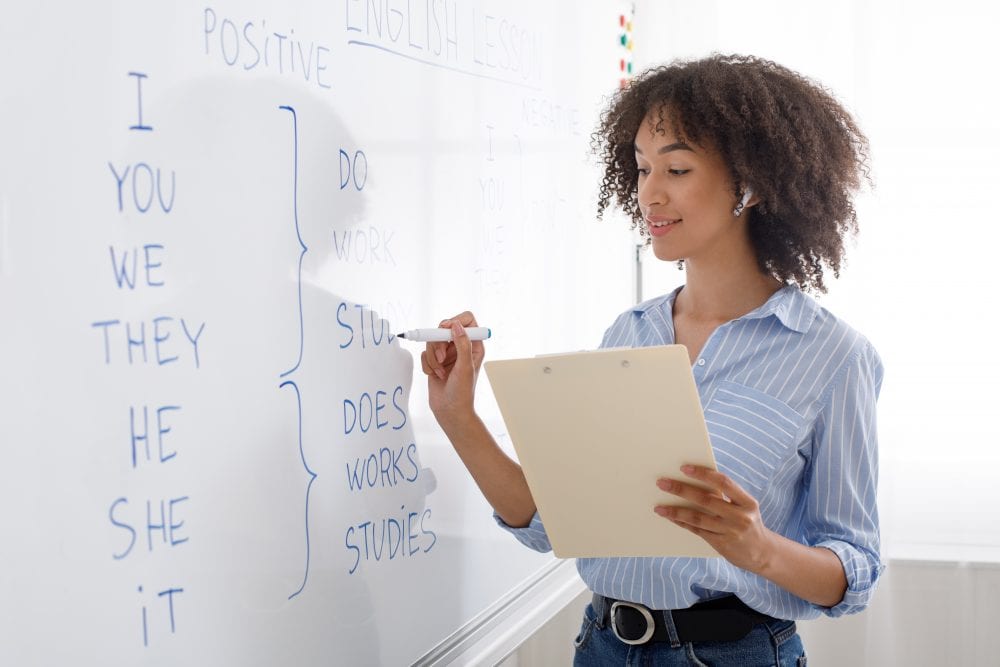 The languages ​​offered:
In each of our courses, you will find concrete examples and specific teaching methods to teach English, Spanish, or FLE (French as a Foreign Language) to various audiences.
Choose the course that matches your needs, the length of the course you want, and achieve your goals!
How to finance your training?
Several options are offered to you according to your situation. If you are an employee or a job seeker in France, you can fully finance your training through your Personal Training Account (CPF in French), when it is associated with passing a language certification (Bright or TOEIC). The certification allows you to certify your level in languages, and our training courses prepare you for it!
Are you registered with Pôle emploi? You can therefore benefit from Individual Training Aid (Aide Individuelle à la Formation in French) to finance your training.
For personal financing, payment can be done in several times according to your needs.



You just have to choose the training that will correspond to your desires!